What are the handmade products made of?
Our products are made from a water-based composite material that contains no solvents and VOCs like regular resins.
How do these products feel like?
It's quite comparable to stone. A little lighter in weight but still very durable. Smooth to the touch and heavier than traditional resin products.
Some of our products like the Rainbow Trays can weigh almost 2kg.
Why does my product have air bubbles?
Due to the nature of the material and making process there may be some air bubbles on the surface of our products, but we try our best to limit these as much as possible. With all products being handmade this isn't always guaranteed.
What does it mean Terrazzo, Splatter, Solid and Swirl?
These are all different styles that can be used to make a product.
Terrazzo - is a pattern similar to the original terrazzo floors that consists of small, irregular shapes embedded into the material. It's a more complex and time consuming technique thus we only make it available in products that have a flat surface.
Splatter - this style gives a final result of scattered random drops similar to flicking paint with a brush.
Solid - this style contains single colored products or products containing multiple single colored sections (e.g. color block).
Swirl - this style can be best compared to a marble like pattern.
Why can the color or pattern be slightly different?
Everything is made to order or done in small quantities by hand to reduce waste, so slight variations in colours and patterns may occur within the same product listing. We do try our best to keep everything as close as possible but it really emphasis the handmade and unique nature of the products.
How do I take care of my product?
The item is sealed and can be cleaned with a damp cloth and mild soap. Using any harsh cleaning products or harsh scrubbing will damage the surface of your piece. We also advise to wipe up any strong contaminants such as wine or coffee as soon as possible.
Is the product dishwasher / microwave friendly?
Although our products are sealed with a sealer making it water-resistant, they are not dishwasher or microwave friendly.
Is the product waterproof?
All our products are sealed with a food safe, solvent free, non-toxic sealer making it water-repellant, not waterproof.
Is the product food-safe?
Food-safe means it can come in contact with food and not create a food-safety hazard. Although our products are sealed with a food-safe sealer, they are not meant to eat food off of.
Can I choose my own colors?
We do indeed like to customise our products to your needs! If you see something you like, but would prefer it in different colours to f.e. better suit your interior we are more than happy to try and make it for you. You can find a symbol with three coloured circles that when selected shows an extra field for you to enter your colour choices. Of course if you want to complete it with a picture or would like to discuss some options first, just contact us on social media or send us an email at [email protected].
Please keep in mind that custom orders/surprises take longer for us to produce, can't be cancelled or returned and are excluded from any discounts and/or promotions.
A zero-waste business. What does that mean?
All of our packaging is completely plastic-free, recyclable and/or biodegradable and selected with sustainability in mind:
The void-fill we use is made from starch, allowing it to be dissolved by washing it down your sink
Our shipping boxes are made from uncoloured corrugated cardboard
Our packaging tape is made from cellulose and doesn't contain any chloride or dyes
The cards inside our orders are printed on paper made from landfill waste
Our printing company prints CO2 neutral (and even positive) by planting back a tree for every order (Groenprint certificate)
The stamps we use in our branding are made out of wood and used with soy-based inks
Furthermore our products are made from a water-based composite material that contains no solvents and VOCs like traditional resins or epoxies. We currently design and make everything by hand and always try to source supplies and materials as eco-friendly as possible.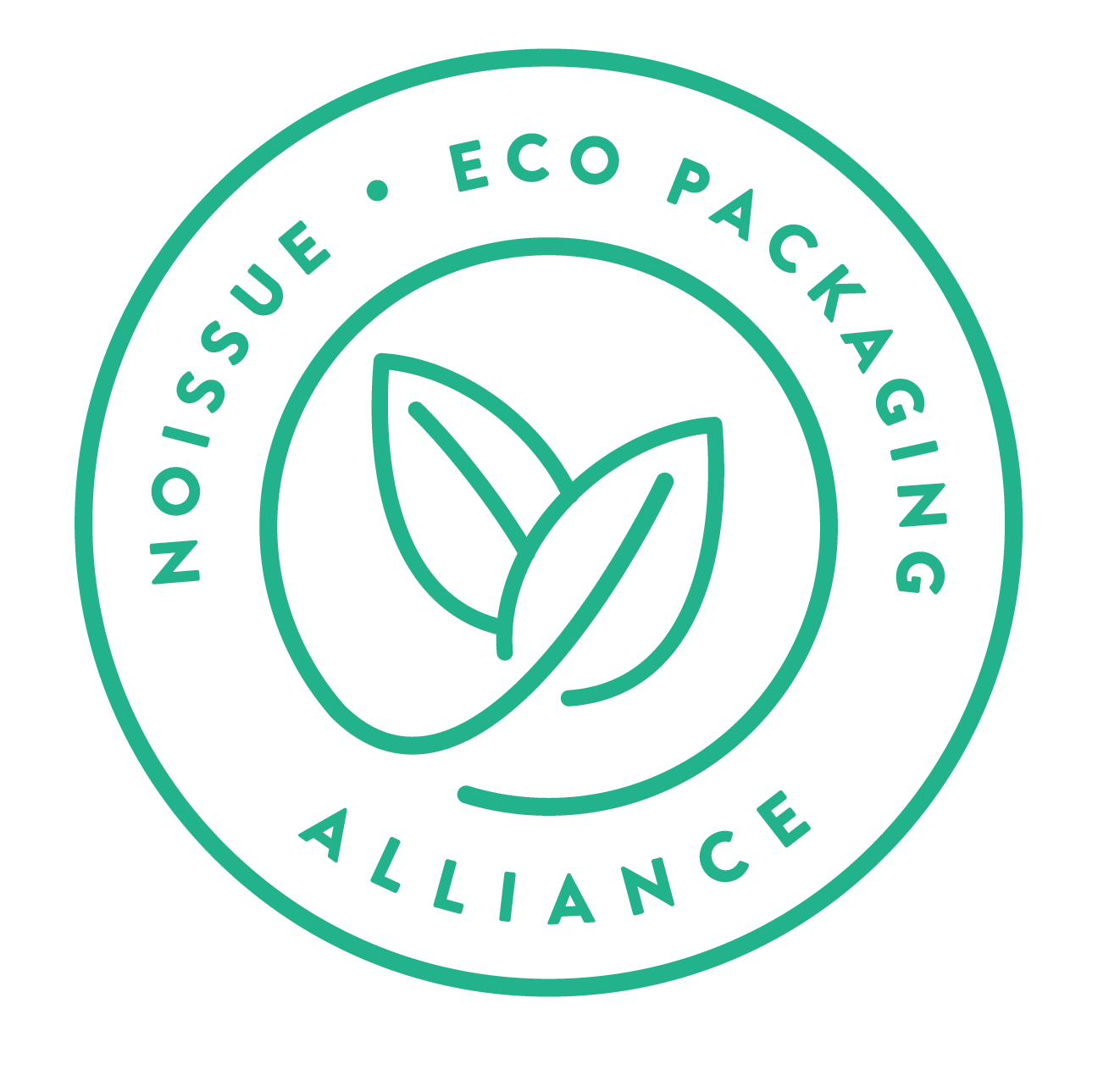 How can I contribute to your mission?
You can contribute to our mission by making purchases from small companies that are consciously contributing to sustainability.
If you have a small business yourself, try and see where you can make more sustainable decisions (like where you buy or how you ship and / or package your products).
In addition, you can of course also make a direct contribution to initiatives such as Trees For All, for example by planting a tree yourself.
What payment methods are accepted?
We accept payments trough:
Apple Pay
Bancontact
Credit card (Visa, Mastercard, American Express, Cartes Bancaires and CartaSi)
iDeal
PayPal
Do you accept international credit cards?
We accept the following international credit cards:
Visa
Mastercard
American Express
Cartes Bancaires
CartaSi
What are the shipping costs?
Shipping methods and costs vary per country and are calculated during checkout. When an order is delivered internationally, it may be subject to import taxes, customs duties, and/or fees imposed (e.g. handling fees) by the destination country. These charges are typically due once the package arrives in the destination country and are the buyer's responsibility.
Please see shipping costs and more details here.
How do I get free shipping?
We offer multiple shipping methods that can vary per country and we offer free shipping when your order reaches a minimum amount.
For more details regarding these amounts, check the "Shipping & Returns" page.
How quick do you ship my order?
You can find specific delivery information for each product under the "Delivery" tab. Usually, for handmade products, it will take between 5-7 work days for the order to be shipped. If your order is urgent just contact us on social media or send us an email at [email protected].
Products like candles or from the creators category are ready to be shipped and are sent the next day.
How do I cancel or change my order?
You can cancel your order as long as it's not shipped yet (in status "Processing"). You do this by going to the "Orders" page in your account, selecting the right order and pressing the "Cancel" button.
It's not possible to change an existing order. If you want to still make changes to your existing order, then it's best to cancel that order and place a new order.
My article arrived damaged. What should I do?
Send us an email at
[email protected]
within 3 days after receiving the damaged order. Include the following information in your email:
Order number

Pictures of the damaged products

Picture of the shipping box

Picture of the shipping label on the box
We ask you not to return any orders until you received a response from us. We'll make sure to try our best to resolve this issue together.
How long does it take for my refund to get processed?
Credit card
In case the order was payed by credit card, it can take up to 14 days for the refund to show up on your credit card statement.
PayPal
For orders payed trough PayPal, the following applies:
When payments are made using a bank account or PayPal balance, a refund will be credited to the PayPal balance.
Payments by credit card will be refunded to the credit card (it can take up to 30 days before you can see the refund on your credit card statement).
Payments via credit card and another payment method will be partially refunded to your credit card and partially to your PayPal balance.
For all other payment methods refunds are normally processed within 2 business days.